Strengthening resilience and reconciliation in Mostar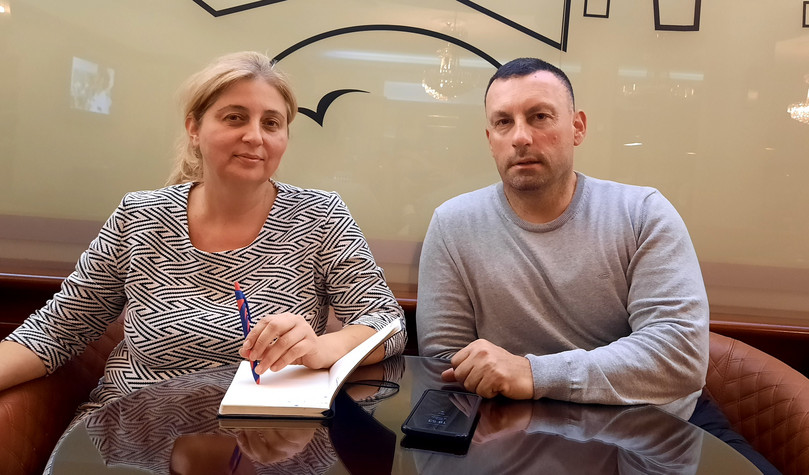 Why was Club MASA founded? What is your mission and what do you do?
Club MASA (Mutual Action for Strengthening Alternative) existed for some time as an informal group, but we officially founded it in Mostar in 2016 to provide support and recreation for youth and people with disabilities. Young people were demotivated; they lacked opportunities and were exposed to extremism, violent football fan clubs, drug use and delinquency. We saw the need for an organization that could provide vulnerable youth in this region with viable alternatives.
Over the past four years, we have focused on promoting inter-ethnic cooperation between Serbs, Bosniaks and Croats in cities like Nevesinje and Bileća in Republika Srpska. We have organized joint initiatives to get people to meet and work together to create a more secure environment and to adapt society to the needs of youth and people with disabilities.
What are the main challenges that you face working with youth in the Mostar region?
As a civil-society organization (CSO) dealing with vulnerability in a country that has a high rate of youth unemployment, there is a lot for us to do. Unfortunately, working for a CSO in such a challenging region is a risky career move because of the lack of predictable and sustainable income and problems with social insurance. In Bosnia and Herzegovina there are a lot of CSOs, but not enough initiatives that engage directly with young people to empower them to reject organized crime, drugs and violence in their own lives and in society.
Young people are regarded (not least by themselves) as passive actors or even victims, rather than as potential change agents who can strengthen resilience in their networks and communities. We need to educate and encourage young people to engage in activism, to include them in our activities and to support them and their ideas in order to reach other young people. Since our educational system is poor and divided, informal education needs to step up and fill the gap.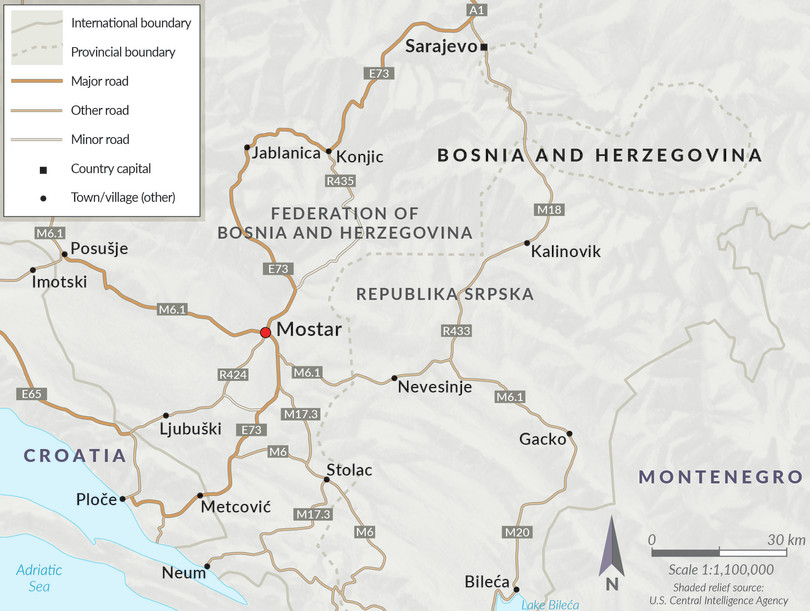 You conducted a project to promote intercultural dialogue and inclusion through sports that involved war veterans of different ethnicities as well as former prisoners. How were you able to bring these people together and what was the result?
More than twenty years after the war, Mostar is still a divided city, with a Croat part in the west and a Bosniak part in the east. There are two political parties representing the two main ethnic groups, two hospitals, two fire brigades, two utility and electricity companies and two post offices. There are even ethnically separate educational, cultural and sports activities.
We need projects that promote inter-ethnic understanding and cooperation because the younger generation is being raised on the old narratives and divisions of the past. They are being fed their parents' stories about the war and history, which fuel tensions against each other. To overcome this, we organize workshops that bring together veterans, youth and former prisoners to discuss what happened here in the 1990s and about what should change in our society to make it better for everyone.
Rather than having people speak about their own experiences, we get the participants to role play, to let them see how it feels to walk in someone else's shoes. This helps to break down stereotypes and prejudice and build empathy. In a small community like Mostar, prejudice and stereotypes are all too present: even if you want to change, people will always remind you of your mistakes or judge you in a certain way. We believe everyone deserves a second chance, whether former prisoners trying to change their lifestyle, people with a history of drug use or those on the margins of society.
How would you describe organized-crime trends in Mostar and Herzegovina-Neretva Canton?
The legacy of war and political turmoil between ethnically based parties in Mostar – which has prevented the conduct of local elections for the past 12 years – has created a fertile environment for organized crime. There are several criminal groups active in drug trafficking in and around the city, some of which are involved in the distribution of cannabis and heroin. In the past few years, other groups have become engaged in cocaine trafficking. Most drugs enter the country via Bosnia and Herzegovina's borders with Serbia and Montenegro, around Bileća, Trebinje and Foča.
In addition to drugs, there is trafficking in human beings and smuggling of migrants, cigarettes and alcohol. The fact that large quantities of illicit weapons and explosives have been seized by the police in Mostar in recent raids suggests that inhabitants of the city possess significant amounts of illicit weapons. Most criminal groups around here are also engaged in loan-sharking and prostitution, bringing in women from Ukraine, Moldova and Serbia.
The situation is exacerbated by corruption in the judiciary and lenient sentences for crimes. There have also been some connections between criminals and local politicians that resulted in kidnappings and murders. This ecosystem has turned Mostar into a magnet for criminals from the region, primarily from Croatia, Serbia and Montenegro. But it is not a safe haven: some of them have been killed here.
Is there also a drug-use problem in Mostar?
Previously, Mostar was mainly a transit point for drugs trafficked to Western Europe, but in the past 10 years the use of all types of drugs has increased. Demand is highest during the summer when tens of thousands of tourists stay in the city. Cannabis is the most-used drug in Mostar.
Mostar as a hotspot for organized crime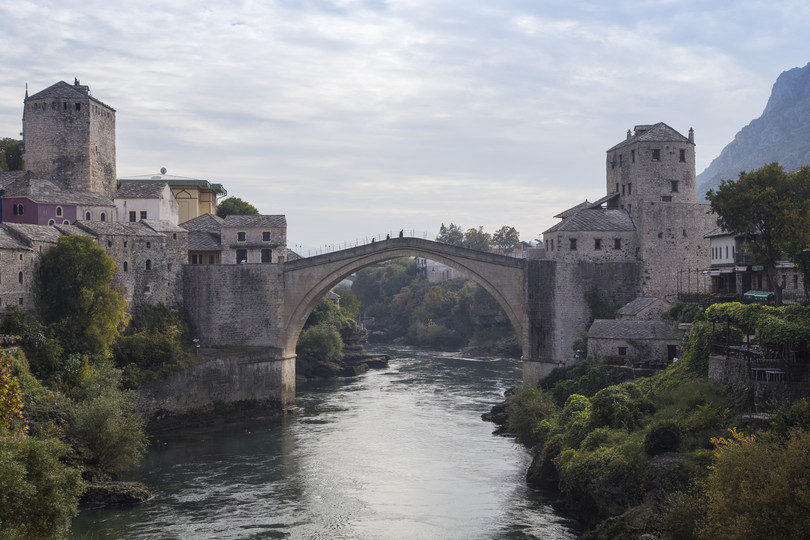 © Denis Zuberi/Anadolu Agency via Getty Images
Mostar is a city in southern Bosnia and Herzegovina that is the administrative centre of Herzegovina-Neretva Canton. It is a popular tourist destination, not least because of its beautiful bridge over the Neretva river. It is situated along a key smuggling route about two hours' drive from the cities of Sarajevo, Herceg Novi (Montenegro) and Dubrovnik and Split (Croatia).
The city suffered during the Balkan wars of the 1990s: its famous bridge was destroyed, war crimes were committed and the city was divided along ethnic lines between the Bosniak and Croat communities. Politically, the city is still divided, with one half ruled by the main Bosniak party and the other half by the main Croatian one.
Mostar is the only European city that has not held local elections for 12 years. This has slowed down economic recovery and hampered governance. Notably, Mostar has not had a police commissioner for two years and there is a shortage of police officers. This has contributed to the city becoming a refuge for criminals from the region who are hiding from other criminal groups or fleeing the law.
Some take advantage of their dual citizenship (for example with Croatia or Serbia) to evade capture or get a reduced sentence. Others operate with impunity thanks to corruption and weak prosecution. Criminal groups in the city are said to be involved in the trafficking of drugs, weapons and human beings. In addition to being known as a hub for drug trafficking to Sarajevo and into the EU via Croatia, Mostar is also seen as a centre for drug consumption. A number of criminals have been murdered in the city, including a few with links to the Kotor clans in Montenegro. The killers are seldom found.
In addition, the city has a hooliganism problem. In the past 15 years, there have been multiple attacks on the police, particularly by violent supporters of the local Zrinjski football club. Members of hooligan groups are also allegedly involved in trafficking in drugs and weapons and have links to right-wing organizations in other parts of Europe, including in Ukraine.1
What are the main challenges to encouraging inter-ethnic cooperation among young people, particularly to prevent crime?
The biggest obstacle to promoting inter-ethnic cooperation is extreme nationalism, especially in rural areas. Nationalists do not allow inter-ethnic contacts or reconciliation activities. Some of them are linked to crime, so it is not in their interest to empower young people to address negative phenomena in society. This makes it harder to improve inter-ethnic cooperation and to fight crime.
In this region, many of the key institutions responsible for criminal justice are led by the same political party. What impact does this have on fighting corruption and organized crime?
The main obstacle to the functioning of the prosecutor's office and the judiciary in the Herzegovina-Neretva Canton, and thus in Mostar, is the fact that the prosecutor and the president of the court are from the same party, as are the interior minister and police commissioner. The cantonal court ruled that the commissioner was elected illegally, but the decision has not been implemented.
Corruption cases related to politicians or tycoons close to these leaders remain unresolved. Citizens rarely file lawsuits against powerful people because they know that these elites will not be prosecuted. Moreover, the police do not have a plan to fight organized crime or violence: as a result, there is a growing number of incidents and more young people are getting involved in criminal activities.
For example, in 2019, about 5 000 workers from the Aluminij factory, an economic giant in this region, lost their jobs. Other workers then went on strike to highlight allegations of corruption and mismanagement at the factory. The canton prosecutor's office initiated a case, but nothing has happened since then. A similar thing happened with the Soko factory, which used to be a big producer of parts for the aviation industry. The leader of one of the nationalist parties was the director of the factory when it went bankrupt after privatization. However, the material evidence and all the prosecution documents disappeared on the way from the prosecution office to the court, and the charges were dropped.
The scandal surrounding Mostar's wastewater treatment plant is the most recent example. This wastewater plant should have been operating at full capacity more than three years ago, but it is still in the testing phase. The project has already cost over 180 million BAM (€92 million), with one collector yet to be completed.
This gives you an idea why so many young people leave this city, and why many of those who stay join criminal or hooligan groups. It is important to talk as much as possible about these problems and appeal to the authorities to initiate proceedings and prosecute those responsible. Every project, including those supported by the GI-TOC's Resilience Fund, that can help reduce vulnerability and get young people talking about and working towards a better future for themselves and their community is welcome.
Notes