Building bridges among police and customs in south-eastern Europe
The Southeast European Law Enforcement Center (SELEC), founded in 1999, is the only international organization in south-eastern Europe that fosters synergy between the police and customs agencies, working together to fight transnational serious and organized crime in the region. It brings tangible results: for example, in March 2020, Bulgarian police and Turkish customs officials seized 72 kilograms of heroin and arrested four people, two of whom were wanted by INTERPOL. The operation was facilitated by information exchanged between police and customs officials via SELEC 's headquarters in Bucharest.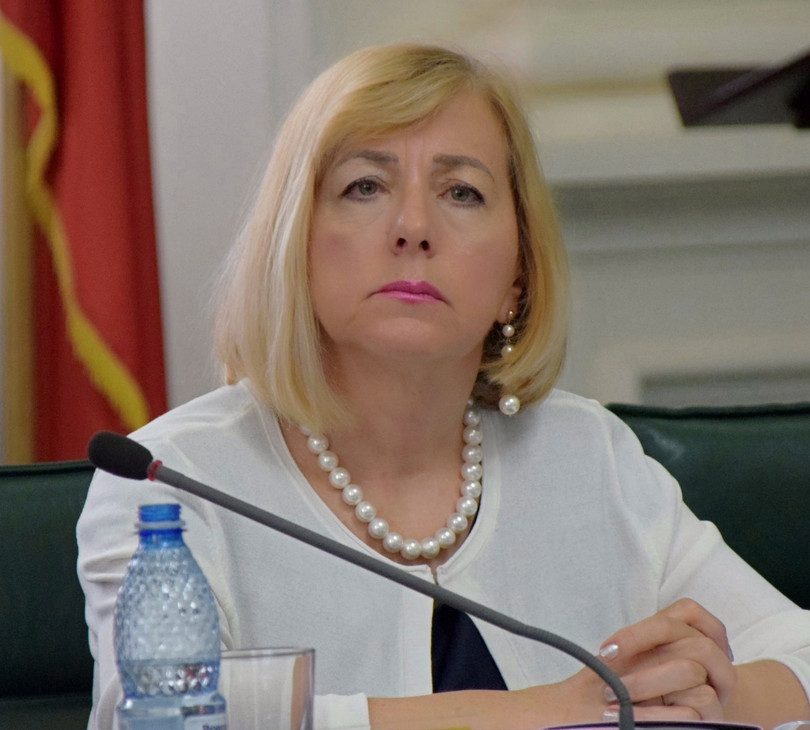 Snejana Maleeva, SELEC's Director General since 2017 and Director for Legal and Internal Affairs from 2011 to 2017, discusses the centre's work in the region, including training, joint operations and analysis, and cooperation among prosecutors.
In a nutshell, what does SELEC do?
SELEC is a key player in the fight against transnational serious and organized crime in south-eastern Europe. It can harness the resources of 11 member states and 25 partner countries and organizations.
| | |
| --- | --- |
| Albania | Montenegro |
| Bosnia and Herzegovina | North Macedonia |
| Bulgaria | Romania |
| Greece | Serbia |
| Hungary | Turkey |
| Moldova |   |
SELEC is focused on operational matters, offering a platform for real-time exchange of information and assistance requests. It also offers a secure connection through the new Operational Centre Unit, to support and coordinate joint investigations and regional operations, and develop analytical reports. SELEC contributes to the capacity-building of its member states and partners through organizing expert missions, task force meetings, regional conferences, workshops, study visits and trainings, and by facilitating networking and other means of cooperation.
Can you point out some of SELEC's concrete achievements?
SELEC is focused on operational matters. Its main achievements over the past 21 years are reflected in the significant results made in fighting organized crime in south-eastern Europe. There is an ever-growing number of joint investigations carried out by SELEC member states under the organization's auspices, as well as an increasing number of information exchanges that contributed to the success of those investigations.
To give you an idea of the growing role of SELEC, in 2001 there were 315 exchanges of information and requests for assistance made through the organization; in 2019, 30 222 such exchanges were registered. From four joint investigations registered in our first year, we now average more than 100 joint investigations per year that are carried out with SELEC's coordination and support.
To enhance the support we provide to the member states, we opened a state-of-the-art, highly-secured Operational Centre Unit. The Unit enables member states to exchange data, including audio and video communications, quickly and securely 24 hours a day, seven days a week.
To increase our effectiveness and efficiency, we have also implemented a customized SELEC intelligence-reporting application tool. The tool's operational platform includes a geographic information system, real-time situation awareness, incident management, reporting and data analytics. It ensures the rapid collection, analysis and exchange of strategic and operational information among case officers, national focal points, liaison officers and the organization.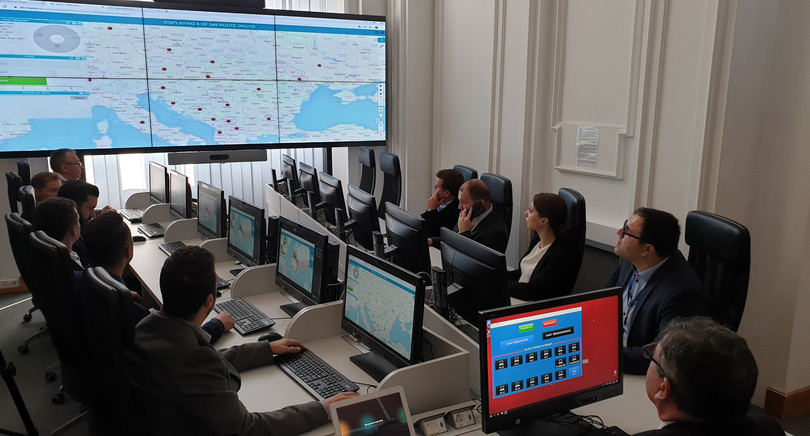 We also lead training exercises and courses through our training centre at SELEC headquarters. This year, we introduced virtual-reality training that tests trainees' attention and perceptiveness. The simulation takes the trainees to a virtual border-crossing point where they have to inspect a vehicle suspected of smuggling cigarettes. Other interactive multimedia tools enable users to inspect vehicles and ships for smuggled goods and address different types of crimes that police and customs officials encounter regularly.
Do you also work with prosecutors?
Yes, complementing the work of police and customs, the Southeast European Prosecutors' Advisory Group (SEEPAG) has been operating under SELEC's auspices since 2003. SEEPAG's mission is to facilitate judicial cooperation in significant transnational criminal investigations and cases. In creating a network of experienced prosecutors, SEEPAG seeks to fill a critical gap in the region by promoting the timely exchange of information and evidence, whether through the proper execution of mutual legal assistance requests or more informal channels of communication. SEEPAG's function is also to provide guidance, assistance and feedback to lawmakers in the region on justice and law-enforcement issues. Each of the member states appointed an experienced prosecutor or judge with expertise in international cooperation to be its SEEPAG representative.1
There is considerable concern about the smuggling of firearms in south-eastern Europe. How does SELEC address that?
SELEC implemented a special project on strengthening the fight against firearms trafficking in south-eastern Europe from 2016 to 2019 to address these concerns. The project objective was to strengthen the capacities of law-enforcement authorities in south-eastern Europe to combat firearms trafficking. It was designed to improve cooperation between EU and SELEC member states in collecting and analyzing data regarding firearms, consolidating investigative capacity, carrying out joint investigations, and enhancing police cooperation and exchange of best practices between law-enforcement agencies dealing with the problem in the region.
Project activities and outputs included the establishment of a regional network of firearms experts, the creation of 15 mobile investigative units, training on spotting and dealing with firearms smuggling on the darknet and the publication of a best-practice handbook.
In the past three years, SELEC has published several reports on organized crime in south-eastern Europe. Can you tell us about your analytical work?
SELEC produces operational, analytical products on specific transnational cases and evaluation reports of the regional operations carried out, as well as strategic annual reports on the most important types of crime in south-eastern Europe, like drugs, trafficking in human beings, illegal migration, tobacco-products smuggling, terrorism, container security and vehicle crimes. The full reports are for law enforcement and judicial use only, although there are public versions available on our website.2
Our most comprehensive strategic report is the Organized Crime Threat Assessment for Southeast Europe (OCTA SEE), which is produced in conjunction with our member states and covers a five-year period. The most recent one was issued in 2018. The OCTA SEE makes a qualitative assessment of organized crime in the region, illustrates current trends and highlights vulnerabilities and opportunities revealed by various types of crimes. The report is designed not only to assess the situation, but also to cast light on areas where the member states could take remedial actions.
Which security challenges do you currently assess as most acute for the region?
Based on the analysis and findings from the 2018 OCTA SEE prepared by SELEC, we are currently focusing mainly on five priorities in the region: cybercrime, terrorism, drug trafficking, trade and industry crime, and trafficking in human beings and migrant smuggling. These are transnational challenges that cannot be addressed effectively by each country individually, but must be tackled together by all relevant actors.
I would like to underline that I am proud of the role that SELEC plays in strengthening cooperation among police and customs officers in south-eastern Europe. Together, we are making the region a safer place.
Notes