What could be the impact of the Open Balkan initiative on organized crime?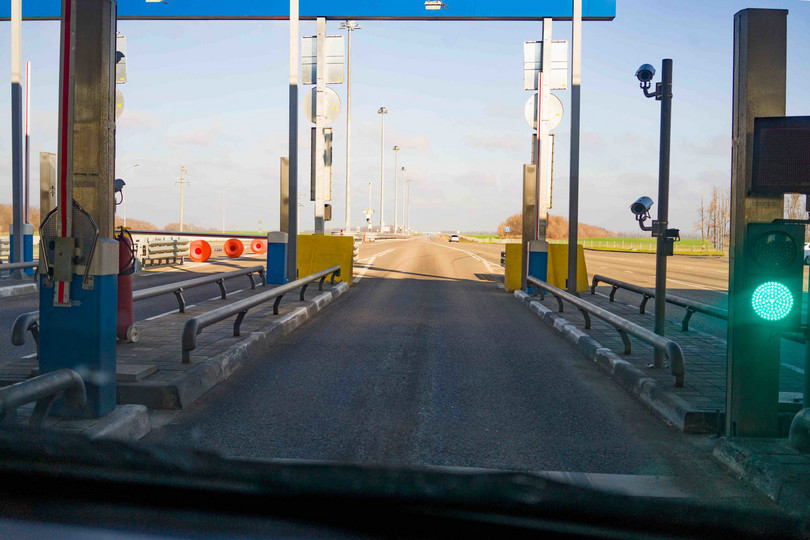 On 4 November 2021, the flags of Albania, North Macedonia and Serbia flew from lamp posts in Belgrade, welcoming high-level delegations from Tirana and Skopje to the latest meeting of the Open Balkan initiative. The idea, formerly known as Mini-Schengen, was born in 2019 in Novi Sad, Serbia, when Serbian president Aleksandar Vučić, Albanian Prime Minister Edi Rama and North Macedonian Prime Minister Zoran Zaev agreed to create an economic zone to further improve political and economic relations and strengthen cultural ties between the three states.1
The initiative's new name was first used at a meeting of the Economic Forum on Regional Cooperation in Skopje in June 2021. While the initiative clearly has its merits, would more open borders and markets also facilitate illicit flows?
Some see the initiative as a stepping stone to EU accession. Others see it as a distraction or a duplication of existing arrangements like the Common Regional Market. Prime Minister Albin Kurti of Kosovo, for example, has been highly critical of the initiative.2 Montenegro has been monitoring developments, while Bosnia and Herzegovina seems sceptical and preoccupied with internal issues.
Criminals without borders
The main aim of the Open Balkan initiative is to remove all border obstacles between the three countries by 2023. This would eliminate long and tedious waits for travellers and complicated paperwork for companies. Border crossings would remain, but fast lanes for citizens and goods coming from participating countries would be established at border points where no checks would be conducted. In addition, the leaders signed three documents on facilitating import, export and movement of goods, labour market access and cooperation in disaster protection.3 As a result, goods and people will flow faster, a common market of 12 million people will be created and trilateral cooperation will be enhanced.4
With the exception of the agreement on cooperation in disaster protection, the Open Balkan initiative is almost identical to the EU-backed Common Regional Market. However, the Open Balkan initiative seems to be motivated in part by the slow process of EU accession and, in the case of Albania and Serbia, discontent at perceived obstructionism from Pristina. The danger is that there are two competing, parallel processes that will deepen divisions rather than cooperation in the region. Turning the initiative into reality will require institutional cooperation, legal harmonization and inter-operability (particularly for information exchange). It will also require resources. But will the removal of barriers also make it easier for criminals to operate across borders?
With or without the Open Balkan initiative, criminals in the Western Balkans already move and cooperate across borders, with border areas tending to be hotspots of organized crime. Would more open borders reduce incentives for traffickers to congregate around border areas? (For example between North Macedonia and Serbia – for trafficking of drugs and migrants – or between Albania and North Macedonia – particularly for cannabis smuggling.) Fewer border controls could reduce corruption among border guards but it would also decrease their ability to detect drugs and other smuggled goods during routine checks. Furthermore, since licit and illicit flows follow similar routes and use similar infrastructure, opening up borders without greater security cooperation will create more opportunities for transnational organized crime.
Bringing Kosovo into the initiative – which seems unlikely at the moment – would open possibilities for reducing tensions related to border and boundary issues. It could also facilitate illicit flows, since Kosovo borders four of the other five jurisdictions and has excellent roads. On the other hand, if Kosovo does not join the initiative, it would become a less attractive hub for trafficking from Albania or North Macedonia, since traffickers could circumvent it in a relatively risk-free way.
If borders between countries signatories of the initiative become more open, the entry points to those markets could become more contested. For example, after entering an Albanian port, the next border check for citizens of Albania, North Macedonia or Serbia could be at the crossing point between Serbia and Hungary. Weapons or cigarettes smuggled from Serbia or North Macedonia could reach the Adriatic without any border checks. This could increase competition among criminal groups for access to the ports or key land border crossings on the outside of the zone rather than between countries within the zone. (For example, if Albanian and Serbian groups operating in Latin America would collude to ship cocaine via Albanian ports and then cooperate to distribute it to Western Europe via Open Balkan countries.) This could either strengthen cooperation among Balkan criminal groups – as is already the case in Latin America – or potentially ignite a war between them, for example over control of cocaine trafficking through Albanian ports.
Increased law enforcement cooperation
In the same way that removing borders within the EU led to greater cooperation among law enforcement agencies, not least through Europol, Frontex and the Schengen Borders Code,5 discussions on more open borders or a common regional market should be seized as an opportunity to create an integrated border control system, enhance intelligence-led policing, joint operations and afford one another mutual legal assistance with respect to investigations, prosecutions, judicial proceedings and asset recovery.
Existing institutions like Europol and the Southeast European Law Enforcement Center (SELEC), as well as the Police Cooperation Convention for Southeast Europe could facilitate this process. It may also be necessary to create a common regional intelligence database for tracking wanted criminals and foreign terrorist fighters and exchanging information to help investigations. With a reduction in the number of border controls, law enforcement and border officials could be redeployed to form mobile teams.
What should be avoided, at least at the outset, is the creation of yet another regional law-enforcement body. There is already SELEC, the Southeast European Police Chiefs Association, the Police Cooperation Convention for Southeast Europe (and its Secretariat) and the Migration, Asylum, Refugees Regional Initiative, as well as the Berlin Process.
However, discussing greater economic integration without considering the security implications is short-sighted. It would make sense to use an existing body like the Integrative Internal Security Governance process, which has a pillar on countering serious organized crime in the Western Balkans, to coordinate policies and merge the efforts of all relevant security actors. If the countries of the Open Balkan initiative want to move faster, their cooperation should be part of a wider regional strategy. Although increased openness could be exploited by criminal groups, the Open Balkan initiative and other efforts to promote greater regional integration should be seized as an opportunity to strengthen regional law-enforcement cooperation in the fight against organized crime.
Notes