Empowering youth in Vlora
The Vlora Youth Center (VYC) was established in this coastal city of southern Albania in 1998, at a time of instability caused by civil unrest after the collapse of pyramid schemes. In 2002, the project was registered as an NGO. In the past two decades, the VYC has contributed to youth engagement in public life, community-building resilience and gender equality. Alketa Dhimitri, director of the centre, discusses their work as well as challenges and opportunities that she sees.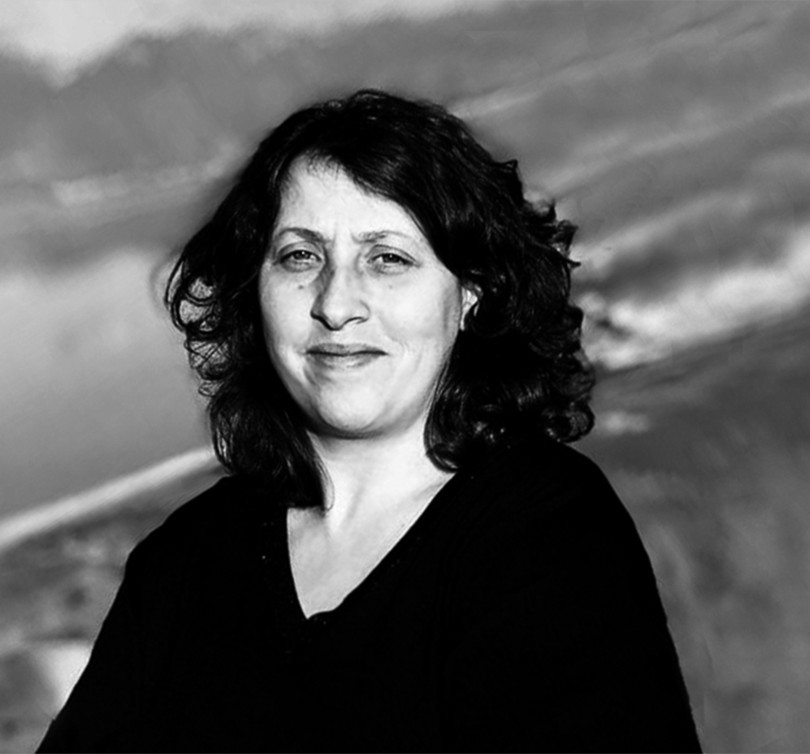 Can you tell us about the centre's early days?
In its early days, the VYC was a project of local organizations supported by the Italian Consortium of Solidarity, to give youth an alternative to crime, since the unrest had left many young men with guns in their hands and membership in powerful local gangs. While the situation has improved significantly, Vlora still suffers from a bad reputation as being a place where organized crime produces 'experts' who make use of their skills in Albania and all over the world.
What are some of the challenges that you face in working with the youth in Vlora?
With over 22 years of experience, we have gained a good understanding of the situation here and the challenges faced by youth. Working with young people in Vlora can be difficult, in part because they lack positive role models. It can be hard to change the views and behaviour of young people who have been involved in illicit activities since an early age. It is also problematic to find viable alternatives for youth who are expected to take over the family 'business', especially in remote and disadvantaged areas.
The young generation sometimes prefers easy money instead of trying to make an honest living, and this is enhanced by the lack of legitimate job opportunities. Taking advantage of economic vulnerability, criminal groups find it easy to recruit young people by paying them cash to perform jobs such as guarding cannabis plantations, transporting the product and distributing it. Step by step, this gets young people more deeply involved in crime.
Organized crime always seems to be several steps ahead of state structures, the community and local organizations, and the consequences of this are long-lasting. Poor cooperation between the community, youth and local institutions hampers efforts to improve the situation. Better collaboration could bolster the overall socio-economic development of the region.
How does your organization contribute to improving the lives of young people?
We are proud to say that over the past two decades we have contributed to many positive cases in which youngsters have managed to improve their socio-economic status. They now live safer lives oriented towards honest work in one of Vlora's numerous natural-resource-based sectors, like agriculture or mountain and marine tourism.
Our priority is helping young people to expand their vision, seek and get support, information and encouragement towards legal business opportunities and livelihoods. We connect the youth with their peers and offer them inspirational and positive models of self-development.
Furthermore, we are providing opportunities for employment and entrepreneurship in the field of agritourism, such as the processing and sale of local products. By training youth in business administration, requirements for business registration and food safety standards, we have helped young people access markets for their artisanal products. We like to make this training as hands-on and practical as possible. For example, we have carried out study tours to some of the most successful agritourism businesses in Albania to learn from their example and experience, such as in pastry production or winemaking.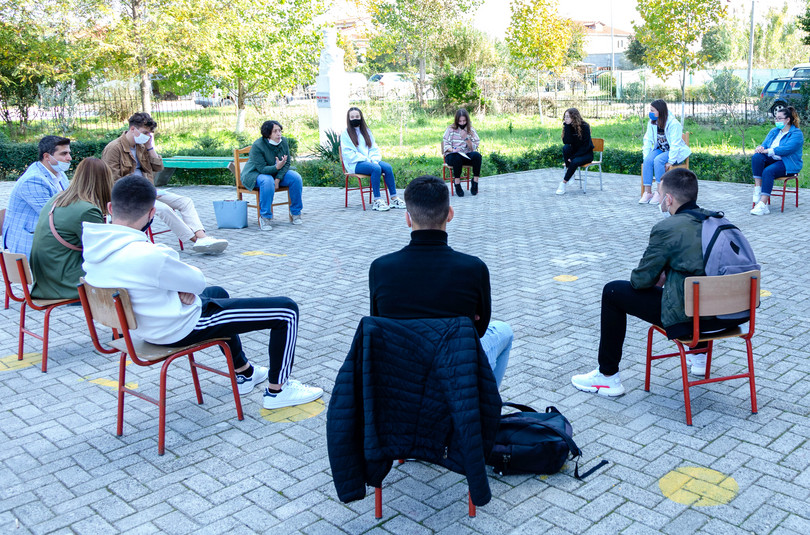 Experiencing first-hand such good examples of agriculture and tourism practices has enabled the youth to see for themselves how local products – even in remote areas – can generate sustainable incomes. We have also trained young people as chefs and tour guides to give them the skills that they need to run a guesthouse or host visiting groups. These activities have empowered them and reduced their vulnerability to getting involved in organized crime.
In 2020, with the support of the GI-TOC's Resilience Fund, we worked with youth in rural areas of Vlora to enhance their employment opportunities and better position them for entering labour markets with the support of the community and businesses. This is particularly important because in the past some rural areas of Vlora have been exploited for cannabis cultivation.
And in the village of Vajze, we created a poetry trail using ecological materials like wood to give young people from the area a pleasant and safe space to hang out with their peers. It offers a model to promote education and culture and to inspire the youth to open themselves up to positive alternatives and changes. Hopefully, it can also spark the beginning of ecological tourism infrastructure in the village. 
What are the main challenges facing youth today in Vlora?
Although youth are largely recognized as agents of social change, their engagement in Albanian society is limited. Factors that contribute to youth indifference and apathy include an absence of trust in the system, alienation from politics, limited opportunities and little sense of hope or perspective. Some also lack sufficient life skills and positive role models.
In many cases, young people choose to leave Vlora for better opportunities elsewhere, either in Albania or abroad. This impacts the sustainability of some of our in­terventions.
Youth are an untapped resource in Albania, not just in Vlora. Much more needs to be done to engage and empower youth at the local level, as they are a valuable asset to life in the community.
What more could local and national authorities, as well as civil society, do to support youth?
Local authorities are responsible for guaranteeing that local government serves the community. However, youth are underrepresented in local government and do not have a way to make their needs and concerns known.
Sustainable employment is vital. This requires investing in capacity-building and the economic empowerment of youth. And integrating youth into participatory processes would help engage them politically. But these things require an enabling environment.
While governments have been unsuccessful in achieving this goal, civil society organizations that have extensive knowledge of local dynamics, like the Vlora Youth Center, are finding ways to engage, promote and strengthen youth through good-governance practices at the local level.
On one hand, we try to increase the capacity of youth so that they can understand and exercise their socio-economic rights. We do this through projects such as the Vlora youth parliament, the local youth council and the youth leaders academy.
On the other hand, we mentor them to engage in participatory processes, through projects such as participatory budgeting and something called the community-based scorecard. The latter enables youth to identify their needs and advocate for concrete initiatives with the local government, for example concerning public infrastructure, youth services or employment. This gives them a voice and brings them in contact and dialogue with local officials. It also helps the local government to build more constructive and representative policies to better serve its citizens.