Fraudulent or illegally obtained Balkans documents are permitting ease of travel for criminals worldwide.
Police investigating organized criminal groups in or from the Western Balkans repeatedly point to a common thread – the ease with which many criminals travel the world using fake passports or illegally obtained immigration documents from countries of the region. By definition, transnational organized crime moves across borders. Some of this illicit activity is carried out virtually, using cyberspace, encrypted communication networks or cryptocurrencies. But for many activities associated with crimes like trafficking, criminals need to physically move across borders and they do not want to be detected. Therefore, they may need fake documents.
According to some investigators consulted for this article, the frequency of the problem in the Western Balkans suggests that there are groups that prepare forged documents as a criminal service. Criminals combine real and fabricated identification information to create so-called synthetic or fake identities which they can use to travel under the radar or to pass a financial institution's identity verification processes. However, with the introduction of biometric documents, the production of fake documents is not as common as it used to be. Instead, criminals tend to use genuine documents or modify them to carry out illegal activities.1
There are two main ways that criminals obtain such documents. Either they physically alter a valid passport that is stolen or purchased on the black market by changing the photo or biographical data, or they illegally purchase a valid passport in their own name or under an alias by bribing a corrupt official. In doing so, a criminal wanted abroad may change their identity and move around undetected as a citizen of a Western Balkans country. Alternatively, criminals from the Western Balkans may obtain travel documents from an EU country and move freely within the Schengen area. It is also not unusual for criminals from the region to have multiple identities to avoid detection and enable them to commit fraud.
Identifying such people is made more difficult by the fact that there is little sharing of data among law enforcement officials in the Western Balkans region. There is a tendency to work through INTERPOL rather than collaborate directly.2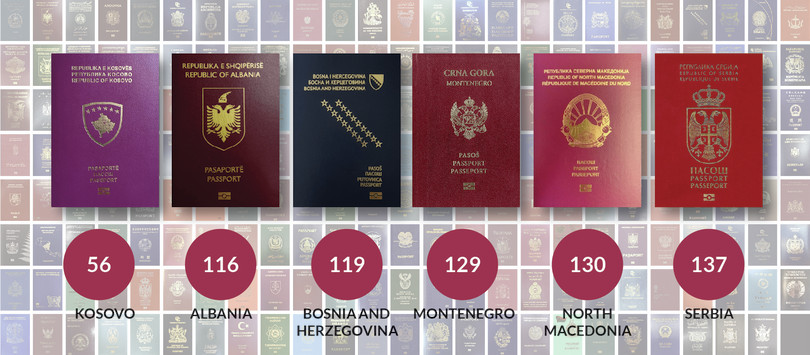 Recently, there have been a number of cases that revealed that corrupt officials have been illegally issuing passports to people to enable them to avoid criminal prosecution in other countries. The biggest problem identified has been in North Macedonia in the case known to the public as 'Dvojnik'. In April 2021, North Macedonian opposition party VMRO-DPMNE alleged that at least 215 passports had been issued by the Ministry of the Interior to foreign criminals and high-risk individuals, including a number of top bosses of criminal groups.3 Exposing the depth of the scandal is the case of Turkish crime lord Sedat Peker, previously convicted of criminal underworld-related activities, who received a North Macedonian passport using a fake identity.4 Photos posted on social media showed an off-duty policeman acting as a bodyguard to Pekar as he walked through the streets of Skopje.5
Another high-level criminal identified in this scandal was Jovan Vukotić.6 Vukotić was allegedly the head of the Montenegrin Škaljari clan, one of the two biggest drug trafficking groups in the Western Balkans, and was wanted in Greece on suspicion of drug trafficking and other serious crimes. He was arrested in Turkey in 2018 and sent to Serbia, where he served a 15-month sentence for using a fake passport, before being extradited to Montenegro in February 2020. He was wanted in Montenegro for attempted murder, but the prosecution suspended the proceedings against him in July 2020. After he was released from jail in January 2022, the prosecution charged him with evading €22 800 in taxes. A few months later, he was killed in Istanbul.7 According to information from the Turkish police, Vukotić had illegally entered Turkey with a passport from North Macedonia which he had obtained in Kosovo under the false name Predrag Popović.8
In November 2022, the media revealed that Ukrainian businessman and politician Oleksandr Onyshchenko had obtained his third North Macedonian passport under questionable circumstances.9 Onyshchenko has been on the US sanctions list since January 2021 for being a 'member of the Russian network meddling in the US presidential election'. Additionally, Onyshchenko is wanted in Ukraine; he fled the country in 2016 after the anti-corruption commission opened an investigation into him for money laundering and corruption related to the sale of gas.10 Just five months after receiving citizenship from North Macedonia in May 2022, Onyshchenko competed for his new country at a show jumping competition in Saint-Tropez, France.11 However, on 3 December 2022, North Macedonian authorities withdrew the citizenship granted to the Ukrainian fugitive and revoked his passport.12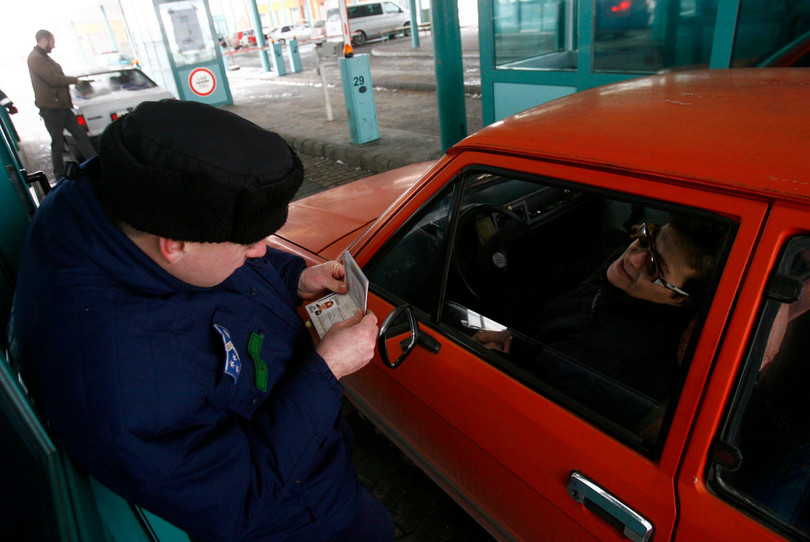 Photo: Reuters/Djordje Kojadinovic
The scale of the practice of selling passports to shady individuals has raised eyebrows both in North Macedonia and among the country's friends.
North Macedonia is not the only country in south-eastern Europe to have a problem with fake passports, however. In 2022, the Hellenic police, supported by EUROPOL, dismantled a criminal network that was involved in the production and dissemination of fake documents in Greece. EUROPOL had initiated the investigation in March 2021 and discovered that the gang had established a print shop in Athens for the forgery of different travel documents. In June 2022, the authorities arrested eight suspects who had supplied migrant smugglers with travel documents and thus facilitated illegal entries from Egypt to the EU, seizing 362 forged documents.13
In early November 2022, Serbian police officers from the Department for Suppression of Organized Financial Crime, in cooperation with members of the Service for Combating Terrorism and Extremism, arrested three criminals from Novi Pazar on suspicion of producing and selling forged documents. Serbian media reports on the case claimed that the criminal group had been selling the documents on the black market for €500 each.14
In Albania, over 1 200 people have been arrested since 2016 for visa and passport fraud. A major investigation carried out in 2021 revealed that the highest demand for fake passports was coming from Asian citizens reaching out to criminal groups in Albania, as well as people seeking travel documents to access the UK and the US.15 Albanians are the most common victims of trafficking in the UK, with some of the victims having forged passports. Rather than claiming asylum, some migrants choose to disappear and work illegally in the UK, before returning home. The cost of buying a fake passport or a forged transport document for the UK varies between €5 000 and €10 000.16
Balkan mobsters are allegedly buying Croatian passports to facilitate their entry into the EU.17 The Croatian passports enable easy access to the EU, especially now that Croatia is part of the Schengen area. In the past, several reportedly high-profile crime figures from Serbia have been arrested with fake Croatian passports, including Sinisa Petric, Vladimir 'The Fool' Milisavljević and his boss, Luka 'The Baker' Bojovic.18 More recently, there have been a number of cases in which Croatian documents were obtained illegally,19 including the high-profile case of Filip Korać (who is reported to have links with key criminal actors in the Balkan underworld), who was handed a one-year suspended prison sentence in June 2022 for forging a Croatian passport.20
The Croatian Bureau for Combating Corruption and Organized Crime carried out an investigation which revealed that between 2017 and November 2019, at least 42 Croatian identity cards and more than 40 passports based on fake Serbian identification documents were produced and sold at a cost of at least €3 500 per document.21 The investigation led to the arrest of 19 people.22
It has also been reported that hundreds of people, including criminals, have managed to obtain counterfeit Bosnian identity and travel documents, which resulted in raids and arrests by Croatian police officers as part of the State Investigation and Protection Agency (SIPA).23 For example, Balkan mobsters from the notorious Kavač clan, Almir Jahović and Radoje Živković, were arrested in Turkey on suspicion of murder and found to be using fake passports issued in Bosnia and Herzegovina.24
Another factor influencing the illegal take-up of Bosnian identity is that unlike in neighbouring countries, in Bosnia and Herzegovina a prison sentence of less than one year can be avoided by paying a fine.25 According to research by the Center for Investigative Journalism, courts in Bosnia and Herzegovina allowed convicts to buy out a total of 263 years of imprisonment at a cost of almost €4.6 million between 2017 and 2019.26 Criminals from Serbia and Croatia therefore use Bosnian citizenship, transferring their sentences there in order to avoid prison time.27
Bosnia and Herzegovina is also being used as a transit point for people with forged documents trying to enter the EU. According to Bosnian border police, ethnic Chechen citizens of Russia have recently been trying to enter Bosnia and Herzegovina through Sarajevo and Tuzla airports using the visa-free regime.28 They carried falsified residence permits from some EU countries and travelled with the intention of entering the EU.
The security risks posed by fake passports issued by countries in south-eastern Europe deserve closer attention and tighter controls. Forged travel documents or dubiously acquired genuine documents are a key facilitator of organized crime. They enable criminals or politically exposed persons to move undetected. Furthermore, such documents become a criminal market in themselves: fraudulent documents are used and traded extensively among organized criminal groups. This practice also damages the reputation of the countries where these documents are being produced or issued.
National authorities in the region need to develop better control assessment strategies, and to work with partners in the region (such as the EU and Turkey) to monitor the situation. There is also a greater need to share information on fake travel documents and aliases. This is a topic that should be a priority for regional cooperation – for example, through the Southeast European Law Enforcement Center and the Migration Asylum Refugee Regional Initiative, both of which have called for closer law enforcement cooperation on travel document security.
Notes