Kidnappings target the Somali community in Kenya.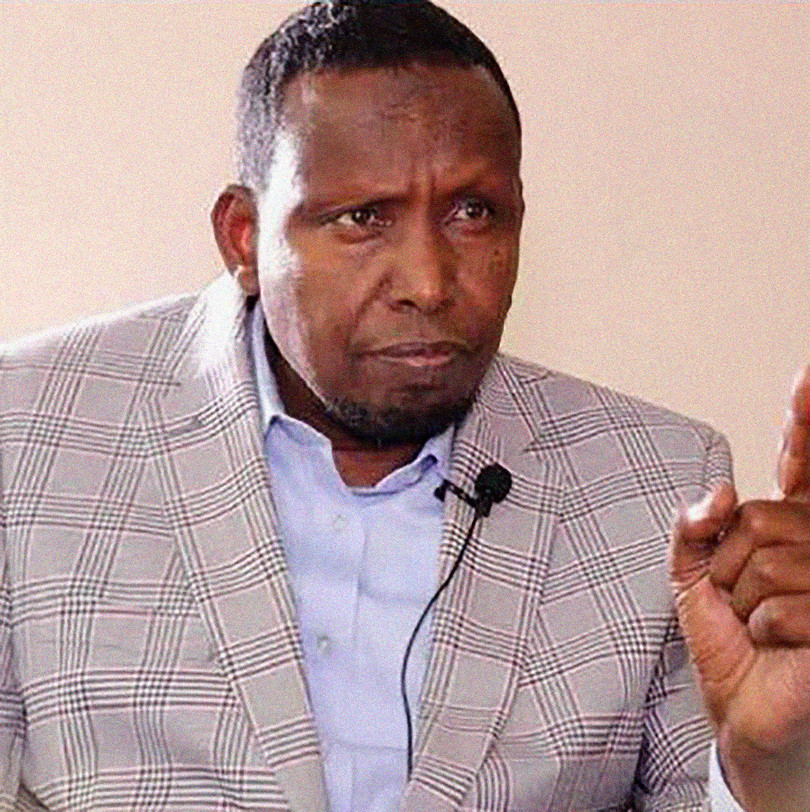 On 8 September 2021, Abdiwahab Sheikh Abdisamad, a Somali scholar and the executive director of the Institute for Horn of Africa Strategic Studies, was kidnapped by four men in Nairobi's central business district. Abdisamad had been vocal on political issues related to Somalia's opposition groups and to Ethiopia's Tigray rebels. Abdisamad was interrogated and threatened for 12 days before being released. He told the media that he was warned not to speak on regional political affairs again.1 His wife, Halima Mohammed, has accused a key Mogadishu government official of being behind her husband's kidnapping.2
Three months earlier, Somali mothers from Nairobi's South C estate held a press briefing to draw attention to increasing cases of kidnap for ransom targeting young Somali women and girls and to protest delayed responses by security forces after four were reported missing.3
These crimes seem to have different motives. Yet they are part of a series of kidnappings in the Somali community in Kenya that has targeted a variety of businesspeople, school-age children, scholars and activists. Community members and researchers speculate that structural political issues, such as an estranged relationship with Kenyan security forces bred from a long history of extortion and harassment, have left them more vulnerable as targets for kidnappings.
Girls and young women targeted in kidnap for ransom attacks
Among the four young women missing in July 2021 was Hafsa Mohamed Lukman, aged 23, from Eastleigh, a Somali-dominated suburb in Nairobi. Her mother reported that she received calls from unknown people who claimed they had her daughter and demanded 5 million Kenyan shillings (just under USD 45 000) as ransom. Although the ransom was not paid, the captors managed to get KSh 650 000 from Lukman's bank account when she was in captivity.4 Lukman's business partner, Hafsa Abdi, and another suspect, Jackson Njogu, have been charged with her abduction and torture.5
In a similar case, KSh 300 000 (USD 3 000) was demanded from 13-year-old student Hibo Farah's family after she disappeared on her way to school in June 2021. She was dropped in Eastleigh by an 'unknown taxi man' hours after she went missing and ransom was paid.6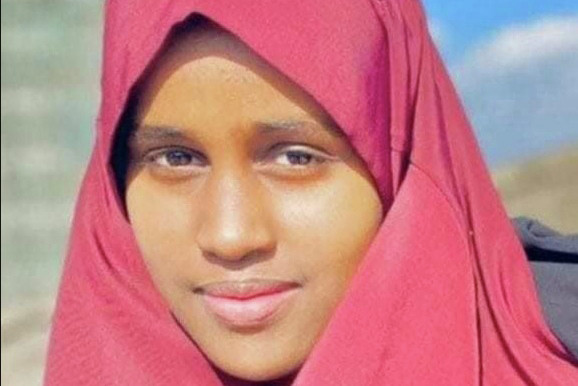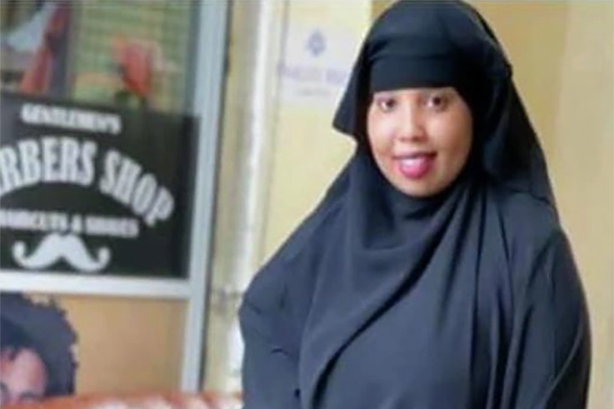 Abdulrahman Yusuf, chair of the Somali community in the Coast region of Kenya, says the rate of these kidnappings (which can also result in murder) has become so extreme that some Somali girls shun education. 'Girls from our community now do not want to join universities for fear of being killed,' he said.7 Leaving for tertiary education physically isolates these young women, leaving them without the protection that family can provide.
Tabitha Mwangi, a researcher at the Centre for Counter-Terrorism Research, also argues that perceptions of honour and shame in Somali culture mean that 'family members are more likely to pay the ransom to avoid the "shame" that would come if they are raped in captivity and, worse still, if they get pregnant'. She added that attacks on women are perceived as reflecting poorly upon the men in the family.8
Politically targeted kidnappings
Abdisamad's experience of a kidnapping that seems politically motivated is not unique. Ali (name changed for anonymity), who survived an attempted kidnapping, also suspected that his political views were a factor. The 31-year-old businessperson said that being outspoken on social media about the Kenya–Somalia maritime dispute, in which Somalia instituted proceedings against Kenya at the International Court of Justice in August 2014, might have led to him being a target in March 2021.
'I was approached by four people in Eastleigh who demanded I follow them. I refused and started screaming, attracting the attention of people around me. I think they panicked, because they disappeared into the crowd. Coincidentally, this was a few days after I had started receiving threatening texts asking me to stop discussing the issue on my social media platforms,' he said.9
Tabitha Mwangi described the pressure Somali scholars and activists are under in the face of kidnappings: 'It forces other scholars, opposing politicians and activists to fear that they'll be next, so they are likely to change their stance out of fear.'10
The scale of the problem
There are no official statistics on kidnappings in Kenya broken down by ethnicity of victims.11 However, unofficial estimates point to the scale of the problem. Two MPs representing the Somali community in Nairobi called on the government to do more in their investigations and publicly condemned a spate of kidnappings in Eastleigh.12 A well-known Somali businessperson (who spoke anonymously) claims that the community has recorded 20 cases where high-profile businessmen and public figures have been kidnapped.13
Some of the kidnap cases have ended in the death of the victims. Security and terrorism analyst Richard Tutah attributes some of the killings to panic by kidnappers and a desperate attempt to cover their trails. He believes that 'mishandling of the victims [for example, torture aimed at pressuring families to pay the ransom], coupled with fear of being caught, has played a huge role in the death of the victims'.14
Joseph Muraya, the secretary-general of the Crime Journalists Association of Kenya, said that his association's investigative work has recorded at least 20 kidnapping cases in the last two years.15 However, he maintains that cases are under-reported due to fear of harassment and intimidation by the security agencies across the country.
'In Somali-dominated suburbs like Eastleigh, we discovered that some cases went unreported to the police because the family of the victims is either in the country illegally or their immigration papers have expired. They opt not to draw attention to their side, choosing to pay hefty ransoms,' he explained.16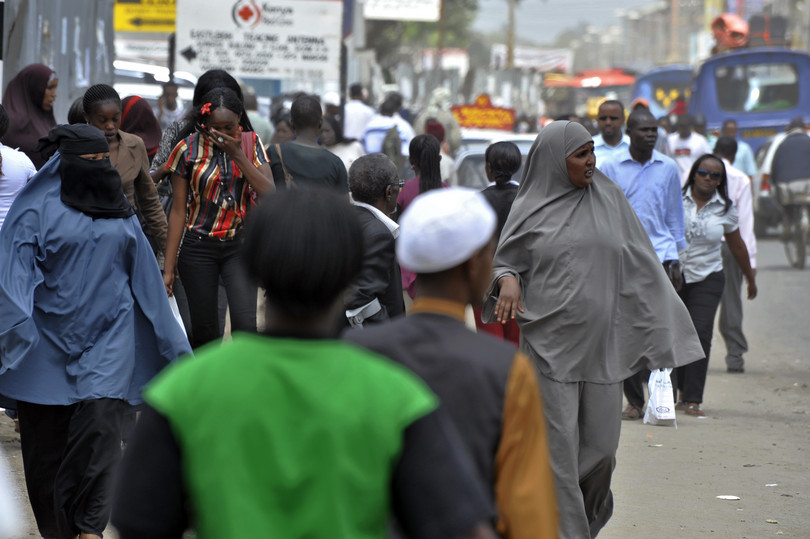 © Simon Maina/AFP via Getty Images
Distrust between community and police based on historic abuse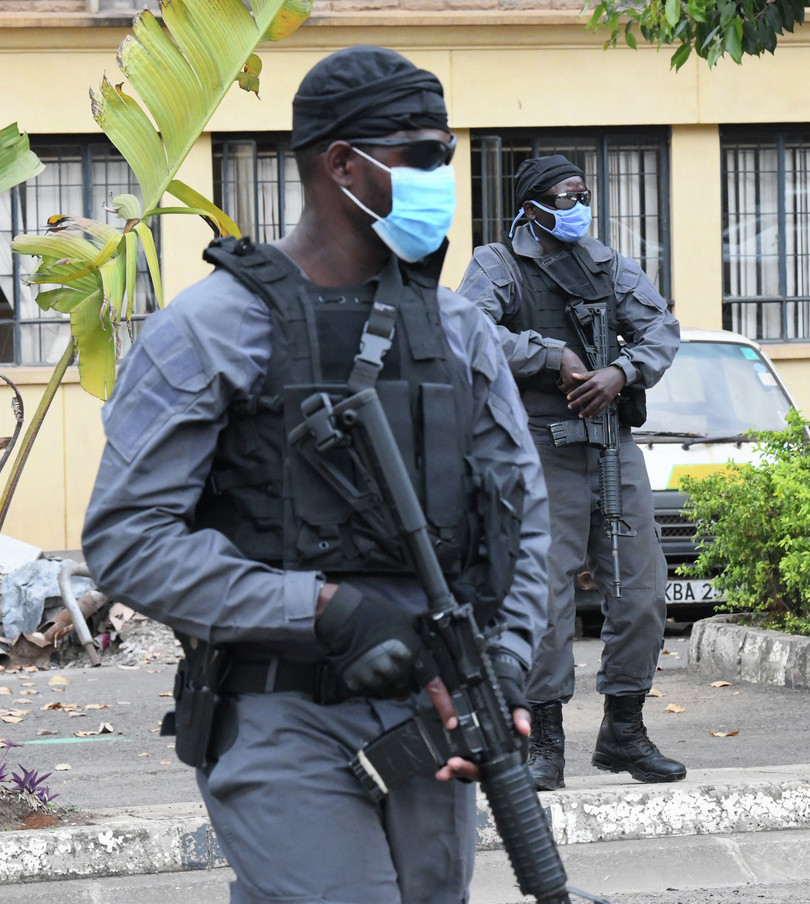 © Simon Maina/AFP via Getty Images
Others agree with Muraya's assessment that police harassment has worsened the trend. Asli (name changed), a journalist and member of the Somali community, noted that there are often delays in the Kenyan government issuing official documents, including passports and identity cards, which has presented an avenue for extortion by the Kenyan police. This has made community members reluctant to report the kidnapping cases. According to Asli, 'many opt to settle them privately, without involving the community or the police. Police also demand to be paid to carry out the investigations, which does not sit well with the community members.'17
'We feel like an ATM and are in constant fear of being forced to cough up money to either corrupt security agencies or kidnappers. We just want to walk on the streets without fear of someone popping up with a gun and demanding huge amounts of cash from us,' said businessperson Hussein Abdi.18
Tabitha Mwangi pointed out that arbitrary arrests by police units, such as the anti-terror unit, makes the state a source of insecurity for the Somali community, which complicates the fight against kidnapping. 'Poor community relations makes it hard for the public to share information with the police that could help prevent and solve kidnappings,' she said.19
She also argued that media reporting – which can advertise how lucrative these attacks can be in ransom money – has driven more kidnappings.20
Asha Jaffer, an activist and freelance journalist, attributes the rise in kidnappings to the success and testimonials of previous kidnappings. 'After a successful mission, perpetrators rarely keep their success a secret. They share the news, proceedings and income of their mission with other criminal friends. This, in turn, results in more people planning and executing kidnappings.'
According to Jaffer, Kenyan media have deliberately moved away from reporting on these cases, 'in an effort to indicate that the trend has been reducing for the last few months' and to prevent media coverage from encouraging other groups to engage in kidnapping.21
There seems to be a contrast between Somali groups that wish to highlight their plight in the media (such as the mothers in Nairobi's South C estate) and media groups that see the risk of these inadvertently inspiring attacks.
A risk for the future?
Without more detailed data collection, it is difficult to monitor whether kidnappings targeting Somali people in Kenya have increased. However, Somali residents have raised the alarm,22 and argue the trend could worsen in future.
Kenya Muslim National Advisory Council Chairperson Sheikh Juma Ngao sounds a word of warning. 'We are afraid that this will get worse in 2022 as the general elections draw near, as insecurity will be higher since people take political sides and align by their tribes and communities. We call on President Uhuru Kenyatta to take action on this rash of kidnappings.'23
Notes