The assassination of South African gangster Ernie 'Lastig' Solomon points to a major reconfiguration in the Western Cape underworld.
South African gang boss Ernie 'Lastig' Solomon's decades-long reign over a vast criminal empire came to an abrupt end in November when the BMW he was driving was forced off a road in Boksburg, east of Johannesburg. Two gunmen opened fire, riddling the vehicle with bullets.1 When the shooting stopped, Solomon lay slumped behind the steering wheel. 6A second man later succumbed to his injuries. A woman and a baby were also wounded.2
Multiple and possibly overlapping theories for the murder quickly emerged. Former members of the Terrible Josters, the gang Solomon led, claimed that the assassination was linked to an internal battle for control of the gang between Solomon, Solomon's nephew Horatio 'Voudie' Solomon and alleged 28s boss Ralph Stanfield, who has become a dominant figure in the Western Cape underworld.
Stanfield is believed to be the boss of the 28s, an organized-crime group going by the same name (but separate to) the 28s prison gang, who have long been powerful in South African prisons. The 28s led by Stanfield are, in turn, part of the 28s alliance, a group of street gangs that include Solomon's Terrible Josters. Solomon himself was also allegedly a former leader within the 28s prison gang.
The feud had already apparently exploded into violence several times in 2020. Voudie Solomon was the target of a hit on 15 March 2020 – widely believed to have been ordered by his uncle – and, while he survived, his daughter was killed. On 11 May 2020, Ernie Solomon survived an attempted hit in Hawston, an abalone-poaching hotspot on the Cape south coast, which may have been initiated in response to the killing of Voudie's daughter. There are also allegations that the May hit could have been linked to an earlier attempted hit on Stanfield, believed to have been orchestrated by Solomon.3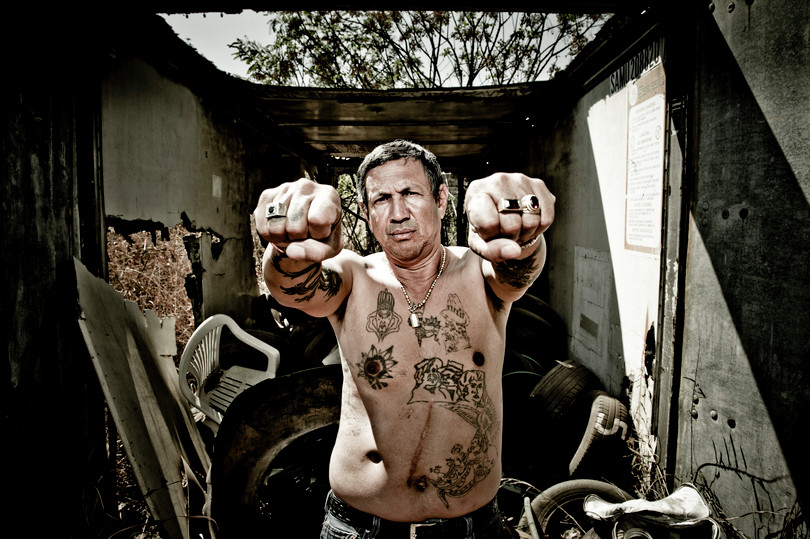 Photo: Cornél van Heerden
Others claim the fatal hit was linked to a drug deal gone wrong, when Solomon's henchmen lost a large consignment of mandrax tablets (known as 'quaaludes' in the 1980s) to a rival gang.4 Solomon is said to have travelled to Gauteng to pursue the stolen drugs – said to be worth R2 million (US$130 000) – which may have triggered a pre-emptive assassination.
Then there are suggestions that a powerful Western Cape gang boss and former associate of both Solomon and murdered Hard Livings boss Rashied Staggie (who was killed in a hit in December last year) orchestrated the murder, turning some of Solomon's men against him in a tactical strike intended to consolidate organized-crime interests.
Solomon's murder raises acute questions about the future of the drug trade he profited from, the abalone trade he taxed and the gang world in which he was one of the most powerful and feared figures.
Solomon's criminal empire
Solomon's killing is a seismic moment in the history of South African organized crime. He was one of the most prominent figures in the South African underworld, with a reputation for protecting his businesses with ruthless violence. ('Lastig' means 'troublesome' or 'terrible' in Afrikaans.) His criminal network extended across the country, with established links in Gauteng, Durban and Nelson Mandela Bay.5
Solomon's Terrible Josters controlled drug-retail markets in certain parts of Cape Town, and Solomon reportedly manufactured meth and trafficked other illicit substances. His business interests grew during the COVID-19 lockdown into trafficking in cigarettes and alcohol. This range of criminal activities was enabled by a range of figures, from farmers who rented him locations for meth labs to Russian, Chinese and other South African criminal figures.6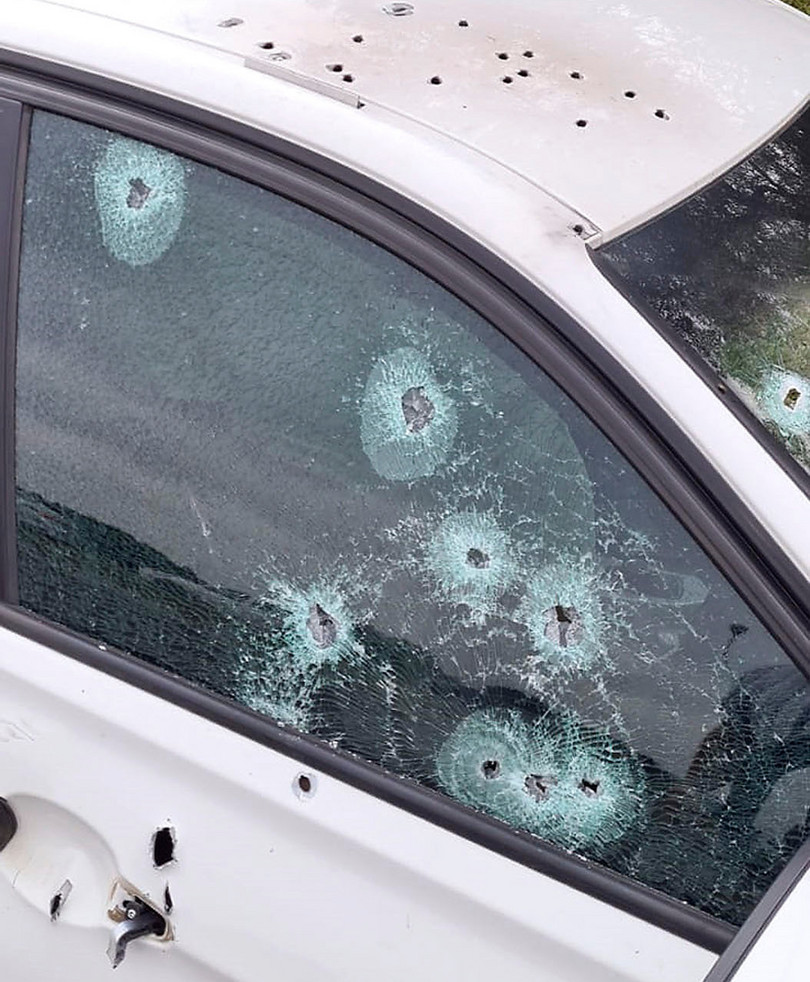 Solomon was also heavily involved in the lucrative abalone trade. Abalone is a highly sought-after endemic marine mollusc, prized as a delicacy in Hong Kong and China. 90 per cent of South African abalone is shipped to Hong Kong.7
Between 2000 and 2018, poachers have stripped South African coastal waters of at least 96 million abalone, according to estimates published by TRAFFIC, the international wildlife trade monitoring network: 'On average, two thousand tonnes of abalone are bagged annually by poachers – 20 times the legal take – in an illicit industry estimated to be worth at least US$60 million a year.'8 Between 2000 and 2016, up to 43 per cent of the abalone illegally harvested in South Africa was traded through a number of non-abalone-producing sub-Saharan African countries to Hong Kong.
Solomon ensured that a large swathe of the Overberg coastline in the Western Cape was in the grip of his enforcers, and especially the town of Hawston. In the Overberg, Solomon was primarily an extorter, and sometimes outright robber, of the area's lucrative abalone and crayfish poaching operations, rather than a major poaching operator himself.9 According to a well-placed gang source:
Ernie 'Lastig' would tax that Hawston community, and the other surrounding communities as well, as if he was the Sheriff of Nottingham … he would tax the people of those communities [for abalone taken and] one rand [US$0.07] for every crayfish that left the water … and those people were also scared of him, they would give him their last cent, because they were so kak [shit] scared of him and his soldiers.10
Residents of Hawston and former gang members who worked for him say he struck fear into the community and criminal fraternity alike, exerting a mafia-like grip over his networks and reportedly ruling the Cape Overberg region 'with an iron fist'.11
Solomon wasn't the only criminal with an interest in the trade. Though 'gang figures' have always been linked to the illegal abalone-poaching industry, poachers say that there has been a marked increase in gang presence and intervention in poaching syndicates in recent years, with more and more 'new faces' from Cape Flats gangs keen to muscle in.12
At the time of the failed hit attempt on Solomon in May, the abalone-poaching economy was going through an uncertain period. In June 2020, as South Africa was in the throes of a hard lockdown imposed by the government in response to the pandemic, the price paid to divers for poached abalone crashed from R600 (US$40) per kilogram to around R300 (US$20) per kilogram. But as the lockdown eased, prices increased sharply. By November 2020, the price of poached abalone had reached its highest-ever levels, in some cases exceeding R800 (US$50) per kilogram.13
With Solomon now removed from the picture, locals fear that more violence could arise in the Overberg, where the rewards for a slice of the abalone trade are higher than ever.14
Changing of the guard
Solomon's death is another milestone of the steady demise of the aristocracy of gang leaders who controlled South Africa's gang structures during the 1980s and 1990s.15 In the wake of the murders of Rashied Staggie and Solomon, there seems to be a move to consolidate organized-crime structures in the Western Cape, and a new generation of leaders is emerging.
South Africa's law-enforcement authorities have been unable to have much of an impact on the growing levels of gang violence, and this situation does not appear to be improving.
Notes